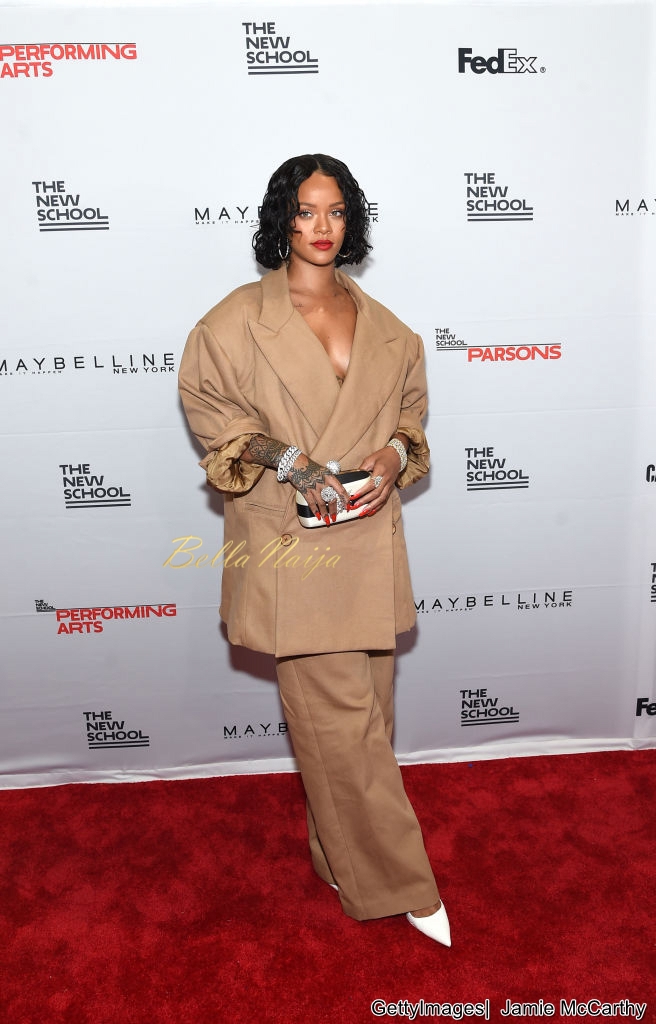 Rihanna
"I have A.D.D., even when it comes to fashion, so I always want to find something new, energetic, something that provokes something in me that's exciting," Rihanna said on the red carpet when she arrived.
"There are the greats, and they'll never not be great, but you always want to find the next—and tonight is all about that.""
"Rihanna was asked by InStyle's reporter what she would have studied if she had the opportunity to be a student at Parsons;
"I mean, only fashion, duh," she said.
"I'm not as brilliant as some of these students here, but I would definitely try to fit in with the fashion students."
On if she could teach them one thing, what would it be?
"Fabric is key," Rihanna said. "Very important stuff.""