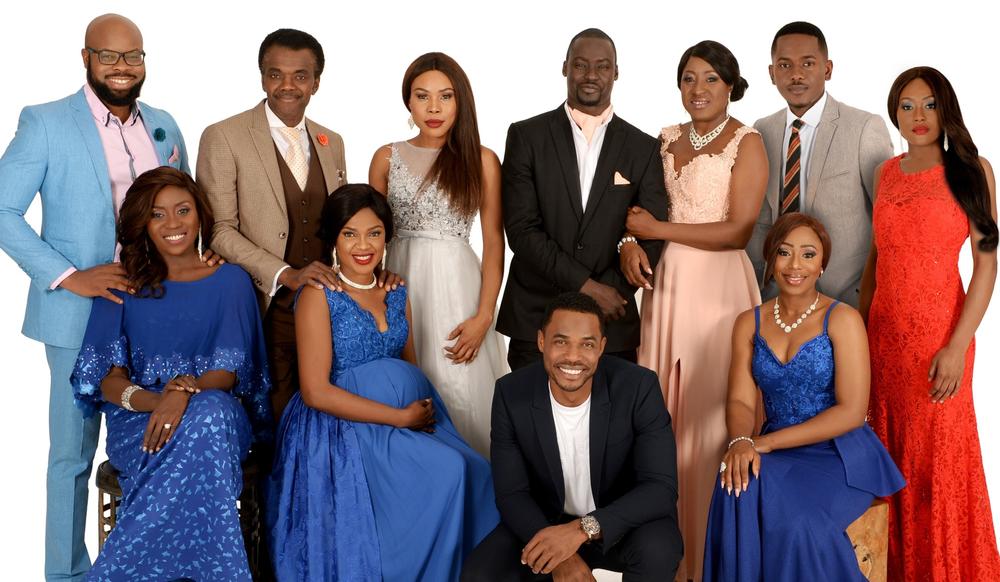 The cast of The EbonyLife Film And TV Festival
According to:
www.bellanaija.com
4 pm – Life 101 Campus, A drama about four childhood friends trying to keep their dreams and relationships on track.

4 pm – Dere, A young lady encounters a sudden turn of events that will shape her life forever. A gripping fairy tale with an African twist.

5 pm – Fifty (the movie) The pivotal days in the lives of four Nigerian women at the pinnacle of their careers.

5 pm – The Wedding Party, Committed bachelor Dozie and virgin bride Dunni head down the aisle, amidst personal and family chaos, in the biggest Nigerian movie of all time.

7 pm – The Governor, Nigeria's first female governor, battles political enemies, fights corruption and tries to keep her family together.

7 pm – On the Real (season 2 premiere) This edgy drama follows the lives of five young Nigerian reality TV stars, coming to terms with their fame and its pitfalls.

8 pm – Sons of the Caliphate (season 2 premiere) Three rich, entitled and ambitious young friends get caught up in the quest for power, grappling addiction, forbidden love, family loyalty and the craving for revenge.

9 pm – Fifty (the series) premiere (IMAX screen) Serial spin-off of the hit film, with the original cast, follows the lives of these four women as ambition and betrayal threaten their relationship."