Munachi Abii
According to:
www.lindaikejisblog.com
"Former beauty queen, Munachi Abii posted this beautiful photo of herself in a bathtub and shared an inspiring message about self love and motivation. She wrote:
"I decided to do more for me because I can't fill from an empty cup. I love my hair more so I do more for it, I love my body more, so I take care of it, my mind has to evolve, so I gotta feed it some more.
Create some more , laugh some more. Live some more. Change is inevitable if you do more for you.
#changebeginstoday
#moreforme
""
"
Actress Stephanie Linus shares "3 Reasons Why You Should Love Yourself Everyday"
" -
Www.BellaNaija.Com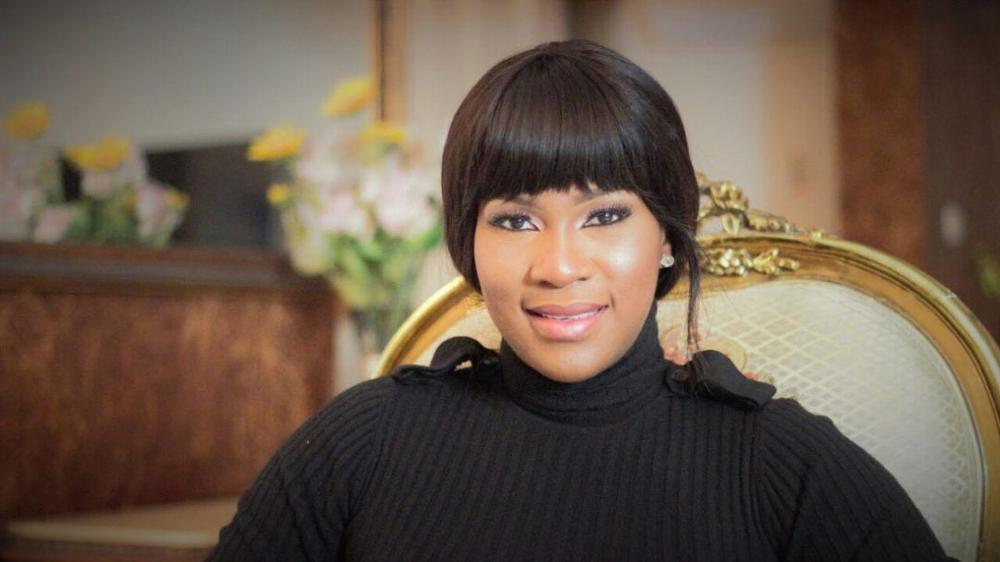 Picture credit: BellaNaija
According to:
www.bellanaija.com
"Star actress Stephanie Linus very often shares insightful pieces on
her website
and in her latest article she shares
three reasons why everyone should love themselves every day
.
She says:
Whether or not you are capable of giving and receiving love starts with how much you have come to love yourself. Loving yourself should not be mistaken for narcissism or selfishness. It is about accepting and being comfortable with yourself, and above all embracing your uniqueness by not wishing you were someone else.
A popular old saying goes "You cannot love others if you do not love yourself." This is a truth that should not be despised; you cannot give what you have not felt or experienced for yourself.
Love starts with "Me".
It flows from within and only flourishes when is coming from a place of security and consistency.
Here are three reasons why you should be head over heels in love with "You":
1. You deserve to be loved: If you do not love yourself for who you are, you would find it very easy to believe that you do not deserve to be loved. If you are in a relationship, you begin to think everything that goes wrong is your fault and then you justify your partner if he/she is abusing you emotionally or physically. Loving yourself means you realizing that you deserve everything good – including someone who would love and respect you for who you are.
2. When you love who you are, you accept who you are: Loving yourself is knowing yourself perfectly well. It is about being truthful about your positive and negative sides and choosing to focus on the positive side. This is not an excuse to stop improving yourself, but instead accepting your unique traits rather than comparing yourself to others.
3. You are Confident and Live a Happy Life: When you love yourself, you are more confident about your body, your choices, your job and everything you can think about. It also means you live a life free of worries and endless comparisons with other people because you do not feel like you are missing out on a particular quality of life.
SL Fabz, the best approach to life is loving and leading every step of the way, and it all starts from the inside.

xoxo SL
Read more from Stephanie Linus on her website here.
Credit:
StephanieDaily.com
"